INTRODUCTION TO SCALE & SELL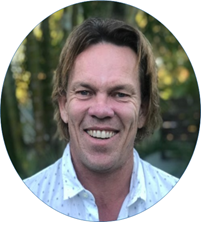 I'm A Self-Made Entrepreneur Who Built A $2m+ Revenue Business From Nothing… 
… and sold it only a few years later for over 7 figures.


Since then, successful entrepreneurs ask me a lot about how to help turn their business into the most valuable asset they own.
And with my Step-by-Step exit plan, you'll be able to rapidly inflate the value - and the price tag - of your business and create a sale-ready asset that's irresistible to potential buyers and investors
In today's global economy, nothing's certain. These are unsettling times for your business...
And with such economic disruption, securing your future right now by assembling the building blocks to become a valuable, investment-ready and attractive asset.
I've created a program to teach you…
► How to completely de-risk your business, 
► How to create an attractive "asset" for potential investors and buyers
► How to 'tool up' with the right systems and processes to make your business appealing and scalable
► How to select the right business broker, who will find a pool of the 'right' kind of investors and buyers,
► How to set the right price tag on your business… , and generate offers much, much higher than this price tag.
… And other non-negotiable prep work you need to get ready.
With a holistic approach, you'll discover how to de-risk your business, become dispensable to a prospective buyer, and confidently build a valuable and "saleable" asset…


Plus, other critical measures you must take to ensure your business is sale or investment-ready in 1, 3 or 5 years from now!
And the flow-on benefits?
Your business is going to be more profitable, less reliant on you, your enjoyment level will go through the roof...and life's going to be a helluva lot more fun!
Hey, Josh here - entrepreneur and business consultant to small-business owners like you. 
You know, back in 2007 I started a small day-tour company in Melbourne, Australia with less than $5k. That's it.
It was just me - a 'man with a van' and I remember it took relentless grit and determination to get through those early stages...
Because even after two exhausting years of 60+hour weeks, we were taking home $20,000 a year profit from a $65k revenue.
Yup, completely unsustainable and a shortcut to real burnout. 
So... after a few years of steady growth and persistence, I'd started to 'figure it out'.
And it wasn't long before we'd built that little 'home-grown' business to $2 million+ in annual revenue and created a really GREAT LIFE in the process.
Our company sold in June of 2017 for over seven figures.
We'd built systems, relationships, got a business coach, created freedom and streamlined EVERYTHING. It was a slick operation and we'd scaled fairly effortlessly
And that's when it hit me...
Business owners I know in all manner of industries were fascinated…


So many were on the 'hamster wheel'. They had no idea how to "create an asset" out of their business - something buyers would pay a huge sum of money for...
Because the truth is, associates, connections, and friends of mine wanted to know how I did it...
After all, it's one thing to build a successful and profitable business, but to get someone to part with over $1m+ for it - 
- that's a whole different ball game!
They wanted to be shown how they could plan their exit like I did… they asked me questions like:
"Josh, how did you actually "sell" it? I want details -
you know, getting your business looking like a no-brainer to potential investors?"
Or…
"I'd love to do that, except I don't even know where to begin sorting out my business - It's doing decent revenue but... it's a shambles!
What do I do first…?"
You see, talented, high-revenue business owners didn't know this stuff - not really.
Because here's the thing: 
Selling a business (or getting one ready for investment) requires a totally different set of business skills altogether… 
When you understand the concepts of selling a business - that's one thing.
How to apply them
is another ball game!
Of course, a few business owners have said to me they're already turning $1m+ in revenue and "who wouldn't want to purchase that kind of business?" 
My pithy answer?
Probably very few… and here's why.
Unless their business was deemed low risk, had realistic, long-term and stable financial projections, and a bunch of other non-negotiable factors you need to have in place...
Like the ones you'll quickly learn and apply throughout this program….
...then it's not an attractive investment.
For any micro business owner, I can't stress how important it is to keep your business in shape. Seems obvious, but many micro businesses are far from attractive to a buyer, despite their impressive revenues...
Now it's no secret - We've just been given a HUGE lesson - a wakeup call for businesses across all industries.
In just a year or two from now, you could be in a completely different boat… 
Whether you're ready to sell, looking for investment or have no intentions right now, you've got to get the wheels turning on this sooner rather than later to secure your future… 
… to make your business resilient...valuable...an attractive asset.
Because even highly successful business owners don't understand
the
fundamental skills
needed to get a business sale ready.
And you know something? Most business owners don't have these skills. 
In fact, that might be you? And that's totally fine - it's probably why you're here.
Because right now, you might not know… 
How to

de-risk a business

- what this even means and why you'd want to do this?

Why a

3-5 year "exit plan"

is essential - even if right now you have no intention to sell or seek investment to realise your exciting ambitions.

Where the

value

is in your business - knowing

what it's worth

and how you can generate offers much greater than its value!

What an

investor or buyer is really looking for -

and what they're repelled by?

How to

negotiate terms and a price

- one that sees you come off well in all of this?

Why you should already

have a really good idea

who's going to buy your business
"Business owners should see this as an opportunity to "build an asset" out of their business - whether they intend to sell in 1, 2, 5 years' time or have no intention at all."
Because even if you don't end up going down the investor, sale, or merger route...you need the fundamentals I'm going to teach you in this program.
Take it from me...building a valuable asset is going to increase the amount of cash you can accumulate from your business - and radically improve both your lifestyle - and the joy your business brings you.
What do I mean "build an asset" out of your business? Why?
Every small business owner - including you, must prepare themselves and their business for the possibility of a buyer or investor knocking on your door… 
And some of this may seem like common sense, but most people wouldn't have the first clue where to begin - basics like - 
► Knowing it must have an emotional attachment for a buyer or investor, so they see themselves 'behind the wheel.' When you create a commitment, you're in a stronger position to drive up offers and detach your buyer from any unfavourable elements.
► Be deemed low-risk and financially stable, have solid, realistic projections and a compelling vision (and a roadmap to get there). 
► Have an even, diverse distribution of clients and revenue sources - and not all your eggs in one basket.
And more…
Because even if you NEVER sell, have someone invest in your business, or consider a merger opportunity, you'll have improved the health and stability of your business...and you'll know what it's worth, because you just never know what's around the next corner...and what future storms you might have to weather.
What if I could help more people by creating a step by step roadmap to potentially securing your
biggest
ever payday...?
By following a plan, you'll understand what a valuable, attractive, low-risk investment looks like - 
When you know and understand how to do this, it sets you up for success. 
But let's remember, just because your business looks great to you, doesn't mean you'll have a queue of people falling over themselves to throw cash at you… 
What
you
see as attractive about your business might be a HUGE TURN-OFF for your buyer - or vice versa!
So, you need to know exactly what they're looking for…
That's why I've put together a straightforward, step-by-step model to position your business so it's ready in two, three or five years' time.
And I know what you're going through...
Because like you, any small business owner finds this whole idea pretty daunting.
Fact is, you might be ready to sell, or consider an investor right now, or have no intention for a number of years… 
But no matter what - 
You NEED your business sale-ready. 
Because it's critical you know:
► What it's worth,
► Have a secure sense of your future (and possible retirement), 
► What your lending capacity is - and how to negotiate a winning deal.
- And they're just a few basic skills essential for any entrepreneur!
Because if you're anything like me, you'll want to feel ready. Because none of us can predict what the economy will look like even a year from now...
By securing your future, you put yourself, those your care about and your business in the safest possible position...
Scale & Sell helps you to create your own financially-secure future.


With the business tools and done-for-you resources in this program, you'll learn…
… Why you need to completely de-risk your business - and what this really involves.
… Why you need to create a narrative around your business - you'll then appreciate how this is central to a potential buyer in this process.
… Why you have to be dispensable, and how this instils confidence your buyer can 'take the wheel.'
… Why you need to select a business broker that's a perfect fit. What to ask them and how to select one and what you can expect of one
… Why you must know exactly what your business is worth and the art of extracting offers many more times than it's worth! With solid financial projections, you'll also look out for what a potential buyer or investor is really looking for.
… Why your marketing prep absolutely matters - and what you need to get in shape.
… Why your apprehension of "going to market" and navigating your due diligence, needn't be a worry. Because with my outlined process of due diligence, you'll actually drive up an offer!
The Scale & Sell program is for ambitious business owners
who know
getting 'investment ready' is, without doubt the BEST decision they'll make... Because it's
too
risky not to!
You'll learn skills few people know which can help you:
✓ Attract buyers who are willing to pay a premium price.
✓ Get investors desperate for a piece of the action.
✓ Unlock lender capital you might want to borrow for expansion.
✓ Open up merger opportunities.
✓ Give larger customers comfort you have the pillars in place to deliver at scale.
✓ Make your business more profitable, less reliant on the owner, improve your life and enjoyment level from your business.
If you're considering selling your business, attracting investors, merging or borrowing for expansion, I recommend you get the wheels turning three years before you plan to hand over the keys. Let's uncover the good stuff -
What you'll find inside
SCALE AND SELL
Skills and methods you'll learn to quickly create an irresistible asset out of your business… 
Module 1 - De-risking your business
Here's what we'll cover in this lesson:
The 8 things a buyer is really looking for:
► A trend in the business that is positive, not erratic or negative
► Clean, well organised uncomplicated books
► Few (if any) dependencies.
► Suppliers, staff and customers locked in with agreements - or ideally contracts
► A long lease - if the location from which you operate is important to the business
► Personal expenses stripped out. Clean numbers, requiring fewer add-backs'
- A blueprint for taking the business to the next level
- Critical systems and processes built out and well documented
► A bottom line that is 'irresistible'
► 3 "gotta have 'em" systems (if you're serious about selling)
By the end of this module, you'll know how to…
► Position your business so an investor (or buyer) goes 'all in'.
► Show you have the systems and financials to prove that your business is a 'no-brainer'
Module 2 - Crafting a Compelling Narrative
Here's what we'll cover in this lesson:
► The importance of a compelling narrative for your business 
► Crafting the perfect answers to the big investor questions
► How to best articulate where the opportunities will be found
By the end of this module, you'll know how to…
► Show a buyer or investor your intentions or reasons for selling in a way they feel confident taking over - beyond the financials.
Module 3 - Making yourself dispensable. 
Here's what we'll cover in this lesson:
► How to combat an overreliance on you (becoming a leader, not a worker)
► Why my 'hands-off approach' worked so well when we took our biz to market
► Getting qualified leadership, operations and sales personnel in place 
► What to do if you are your company's best salesperson
► Key systems and processes to remove you from the day-to-day
By the end of this module, you'll know how to…
► Present an opportunity where you're not needed to evolve the business in the direction they want to take it.
► Give your buyer or investor confidence you have staff and systems in place for a seamless transition
Module 4 - Choosing a business broker. 
Here's what we'll cover in this lesson:
► 5 characteristics of an 'elite' business broker
► The questions to ask and the answers you wanna hear
► Negotiating engagement details that work for both parties
By the end of this module, you'll know how to…
► Select a broker with the right set of attributes to fully understand your business, the opportunities to take it forward and how to present it in the most appealing way
► Who has the experience and expertise to help get your business a sale price more than its value.
Module 5 - Understanding The Seller's Role.
Here's what we'll cover in this lesson:
► 3 things that you need to commit to when selling your business
► What you can reasonably expect of you business broker
By the end of this module, you'll know how to…
► Get your end of the bargain in shape and understand exactly what your role is.
Module 6 Putting The Highest Possible Price Tag On Your Business. 
Here's what we'll cover in this lesson:
► How to arrive at an accurate valuation of your business. 
► What a business owner can do to boost the valuation
► How to separate personal assets from the business (add-backs)
► The importance of being easy to understand. 
► Why confusing accounts make investors nervous - and how to avoid this
By the end of this module, you'll know how to…
► Give your business it's best possible valuation - and how to easily justify this valuation to an interested party. 
► Understand what your figures and projections mean to an investor or buyer so they see it as an 'opportunity' for continued growth and profit.
Module 7 Creating Captivating Marketing Collateral
Here's what we'll cover in this lesson:
► Why an 'Anonymous Business Overview' is the best first step.
► The importance of an engaging and comprehensive Information Memorandum.
► 4 key things every great Information Memorandum needs:
► Executive Summary
► Financials
► Key Investment Highlights
► Opportunities for growth
By the end of this module, you'll know how to…
► Neatly present this as a 'package' - something that's 'ready to go'.
► Show you're prepared, professional and trustworthy so a buyer feels confident you've got everything in place!
Module 8 Building a Potential Buyer List and Going to Market.
Here's what we'll cover in this lesson:
► Why compiling your 'call list' is a team effort
► How to 'think outside the box' when considering potential buyers
► Examples of buyers that you might not have considered.
► How to generate early interest for an anonymous business. 
► How to discreetly approach high potential prospects
► How to bring interested parties simultaneously to the point of offer...and why this is so important
By the end of this module, you'll know how to…
► Present an opportunity with confidence, to the right kind of buyer and create competitive tension to drive up the value of offers
► Avoid tyre-kickers and timewasters.
Module 9 Navigating Due Diligence and Sealing The Deal
Here's what we'll cover in this lesson:
► Breaking down Due Diligence. Why it's not as scary as it appears.
► Top tips to ensure the road to completion is smooth and fast
► Josh's lessons learned when dealing with his legal advisors
► Choosing your commercial advisors 101
By the end of this module, you'll know how to…
► Be confident you've covered ALL bases - the legals, to the financials and everything in between.
► Avoid any possibility of a deal falling through
► Be prepared for last-minute business queries so you're not caught off-guard right before the imminent sale.
Enrol today
Just $597.00
(or 12 monthly payments of
Just $65.00)
Pause a moment and consider this:
Someone offers $1,000,000 for your business
tomorrow…
Would you know for a fact it was a great deal, or if that buyer was pulling a fast one on you?!
And it's an important one to answer with total confidence and clarity.
Because in fact, most business owners wouldn't know. They might compare a "like-for-like" sale in their industry and go on that. 
But your business isn't like anyone else's - you have (or should have) unique systems, values and supplier/client relationships in place and so much more.
Now, to take it a step further...it's all great accepting a handsome offer, but ensuring everything comes together…?
...That's a different challenge altogether!
In the Scale & Sell program you'll learn key aspects to getting the deal you deserve and - - most importantly getting to the finish line with contracts exchanged. 
Because if you can't prove...
► That your systems are completely solid…
► That you have a valid and compelling reason to sell…
► That your investor has a clear 12-24 month opportunity calendar…
► That you're dispensable and can be 'removed' from the business without any affect…
► That you know the importance of an engaging and comprehensive Information Memorandum...
► Or, that your accounts and market valuation are spot-on because you've chosen the best business broker to represent you and understood your role in the broker/vendor partnership…
...Then the deal could fall through at any point. No contracts exchanged. Back to square one.
On the other hand -
When you're 100% confident you know your business inside and out...
When you know where the value is and can articulate it - and everything involved in creating a sellable asset...
And you know the mass of opportunity to a buyer or investor... 
Spotting a tyre-kicker becomes instinctive. 
So you waste no time pushing them aside to make way for legitimate offers you have more trust in.

Plus, after completing this program, you'll have a crystal clear list of who you know to be a prospective buyer or investor.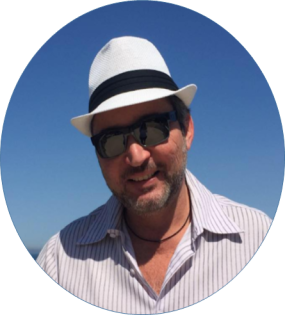 Orlando Berne, Hit The Road Tours
"After experiencing an aggressive growth and achieving 7 figures in revenue within 18 months after starting my business, I've realised that we could become an attractive company for a future potential buyer.
The question was how to change from a "running from a backyard" type of business to a Valuable Asset that would attract buyers or investors in a couple of years, as I had no idea of how to prepare a business to sell...until I found The Scale and Sale Program. It fits perfectly to my plans - prepared by someone who has been exactly in the same position we are today as a company. It will save us a lot of time as we don't have to reinvent the wheel, is avoiding us making some mistakes and also giving peace of mind that we are following a recipe that actually works".
Imagine having the groundwork in place NOW to confidently secure your future in 3-5 years' time?
In the Scale & Sell program… 
✓ You'll learn new business skills beyond how to grow a team, generate bigger revenues and satisfy customers…
… and how to completely de-risk your company for potential investors, who see this as an attractive asset to buy or invest in.
✓ You'll remove any concern for a potential investor in your proposal, including making yourself completely dispensable!
✓ You'll know what your business is worth and how to re-evaluate its worth as time moves along.
✓ You'll quickly understand the critical business systems and procedures an investor expects to see - logical ones I know you haven't thought of.
✓ You'll create an irresistible, practically zero-risk business - where a potential buyer or investor can see the value in the books as well as existing relationships. You'll also learn about creating business structure and the owners role and future opportunities.
✓ Discover what a business broker does, how to find one, and understand what they can do for you.
✓ Become a better negotiator - a transferable skill in all walks of life!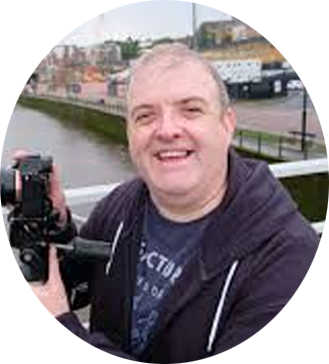 Gary Lintern, Stargazing Night
 "Scale & Sell is loaded with valuable information, and not just for people thinking of selling their business. 
In order to get your business to the point where it's saleable, and for a great price, you clearly need to get your house in order - and doing that, will transform your business into an asset which is much easier to run, and also to scale.
The module videos are super easy to understand, and very actionable. There's so much any business owner can take from any one of them, today, and run with immediately."
Scale & Sell Comes With My Zero-Risk, 30-day,
Money-Back Guarantee
Believe me, as a business owner like you I know every penny counts! Especially when you're small… 
That's why I'm giving you 30 days to test drive Scale & Sell. 
Truth is, you should be the one to decide if it's working or not… 
Which means this is my guarantee that this system works - that you WILL have a sale-ready business when you're finished with the program.
Because if you decide before 30 days is up that you've done the work necessary, put in your best effort and followed the expert advice given by top consultants and brokers - and feel I still haven't delivered, then this program probably isn't for you…
And that's totally fine.
Just let me know and you'll get a 100%, no-questions-asked, hassle-free refund.
Thing is, I know this program works and will fast-track your ability to create an attractive business asset for any potential buyer! 
Climb aboard today


You'll learn the tips, business systems and insider methods my friends, partners and business associates only WISH they knew!
$65 per month for 12 months
Chris Wilson, Typically Swiss
"Hi Josh, I really appreciate what you have achieved with Scale & Sell. The content is really appropriate and backed up by awesome real life examples. I especially like the way you bring in experts like Alan Kanuk, who simply know their stuff and can really share actionable knowledge based on many years of experience. This program 100% shows business owners to prepare their business for prospective buyers and in de-risking their business, there is a tip which is fundamentally important that I had never thought of in the way Alan and you explain it". All in all, I have gained so much knowledge and value from every module leaving me craving for more expert tips"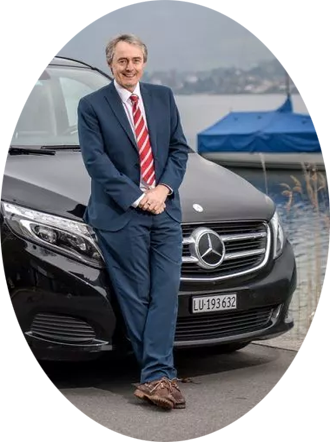 Answers to Common Questions About the Scale & Sell Program
When does the program start and finish?
The program starts now and never ends! It is a completely self-paced online program - you decide when you start and when you finish.
How long is the course?
There's around 4 hours or recorded lessons in digestible 20-30 minutes sections, plus another 4 hours of interviews with business broker Alan Kanuk. How long to implement the course would depend on your level of ambition and your own individual timeline, and business performance from the past 12-18 months. You also need to consider the current health of your business, too. Realistically, twelve months for all action steps from start to finish if many fundamentals are already in place. 
How long do I have access to the program?
How does lifetime access sound? 
After enrolling, you have unlimited access to this program for as long as you like - across any and all devices you own.
What if I am unhappy with the program?
If you are not happy with your purchase, contact me in the first 30 days and you'll get a full refund. No questions.
Will my membership ever expire?
Don't worry, it'll never expire...
You will have lifetime access to the Scale & Sell learning portal, plus receive any upgrades, additions and improvements to the course as and when they're available.
If you're prepared to get your business sale-ready, to create an asset that any potential buyer or investor would find hard to turn down...
- I'll show you how to secure your financial future,
from Start to Finish.


Only
$597.00
HAVE ANY QUESTIONS ABOUT THE SCALE & SELL PROGRAM?
Simply e-mail hello@thesunshinetribe.com and we'll get back to you within 24 hours.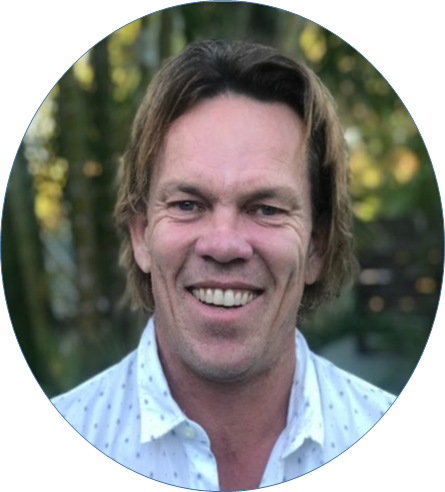 Hi, I'm Josh. 
In 2007 my wife and I started a day tour company in Melbourne, Australia.
You see, we had no experience in tourism, no business experience, no networks or support and no funds. My IT skills were appalling - I considered myself clueless.
I don't say this lightly. But it took serious grit, determination and tears - because even after two exhausting years of 60+hour weeks, seven days a week, we were taking home $20,000 a year profit from a $65k revenue. In fact, we came very close to throwing the towel in. Several times.
Anyhow, fast forward seven years ...we'd built that original home-grown business to $2 million plus in annual revenue and created a really great life in the process, before ultimately selling the company in June of 2017 for over seven figures.