"International travel will remain on hold for the foreseeable future ..."I can't see that happening anytime soon," Australian PM Scott Morrison said. "There's nothing on our radar which would see us opening up international travel in the foreseeable future."
Down here in Australia, nobody's coming in...and nobody's going out...
And this is one of the least 'covid-affected' places on the planet!
If you don't tap into the wealth of opportunities in your local and domestic market… then many tour businesses will struggle to survive - and even if they do scrape through on life support...the road back is sure to be long and slow.
Now's the time to pivot, reposition, and attract local market segments with new, unexplored experiences only YOU can offer them.
I'm not referring to your current tours and experiences and I'm not suggesting you just market them to locals. Not at all. Because that won't work, and you probably know that.
What I am saying is your local market needs something totally unique. And that begins with segmenting your local prospects.
Kyle Davidson - Sourced Adventures
"We have continued to raise local prices season after season...generally speaking locals will pay more."
With my help - and almost 15 years of experience as both tour operator and tour business consultant (not to mention a super successful local market pivot that netted me $400k annually that I'll lift the hood on... )
You're going to deliver it right to them with my simple "do this, then do that" method...


So, it didn't take me long to pull out a few local-segment ideas to tap into... 
Here are some that immediately come to mind:
Mature Age/Over 60's -

this is a huge market and you may have served these people previously (bonus!). Many, many have felt isolated and lonely and perhaps unsafe or vulnerable. So now is the time to speak directly to their needs, concerns and what they crave most!

Local Business morale-boosting/team building -

businesses are returning to work. And with this, bosses want to bring their teams back together with a bonding experience - something to bring people closer than Zoom ever could…

Bachelor/bachelorette events and wedding parties -

this industry's been hit hard too. People have - like tourists - had their dreams pulled from under them, so it's your chance to give them hope and put their BIG DAY plans and celebrations back on the horizon!

Kids and afterschool programs & family groups -

they've been off school, and don't their parents know it… So why not consider how you could speak to those parents directly about giving the kids a great experience to relieve the boredom and disappointment of not seeing all their friends
And that, my friends, is honestly just the tip of the iceberg!
There are literally dozens and dozens of other 'pivoting' ideas - all of which I'll share with you.
Chris Torres - Founder Director Tourism Marketing Agency
"This new training by Josh Oakes is a great resource for those looking to pivot and grow their tour business for the local and domestic market. Not only will you hear from an expert but also those operators who are successfully adapting to these challenging times. Highly recommend."

So don't wait until "it's safe travel again" - because it'll almost certainly be too late...


Because today's your chance to get that strategy in place... 
To reposition your tours and activities using a simple step by step method that'll almost guarantee they'll sell wildly. 
And in as little as 1 month from now, you can start bringing in that much-needed revenue again!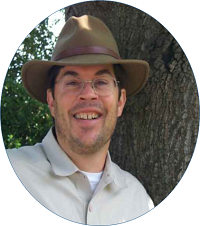 Tourism Tim Warren, Host; Travel Business Success Podcast
"No matter if you are a seasoned tourism pro, just getting going, or like must of us in these challenging times, trying to re-engineer and regain bookings and profits, there's powerful guidance in this course I recommend.
Early in my tourism career as both a tour operator and ecolodge stakeholder in Baja, Mx starting in '90, then as a business and marketing consultant since 1994 for the global tourism industry, the most profitable strategies and tactics I have helped implement and manage, have been the wisdom of other successful tourism professionals and mentors I have learned from.
That's why I am such a huge advocate of following the guidance of tourism peers that have collective experience and success over time both as operators and consultants. Josh has assembled both solid peer guidance and realistic local focus to help anyone learn, target and grow their local and regional markets profitably."
But that's going to be a long way down the line….
Imagine however…
If, when that time arrives...you were serving 1, or 2, or 3 new local market segments...completely new customers that you possibly never even knew existed…
Imagine what your business could look like. Could it be 2x it's current revenue? 4x??
If you get this right (and I'm going to show you exactly how to do that with a simple step by step method)...then your business could be doing literally double, or triple the revenue it was pre-covid…
Just imagine that. Imagine what that would do for your family - and for your livelihood.
Lem Brown - BRAZOS BLUFFS STABLES
"Wow, so many good suggestions and clear examples on how to identify and choose a local market segment, writing copy, pricing experiences, ways to keep guests safe and feeling secure and so much more. We are going to see some huge results in the coming months and years as we continue to implement this goal oriented program into our business.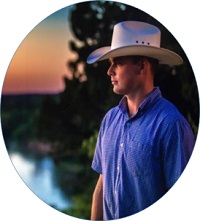 So who's the program for? This program is perfect…
If you've

relied heavily on international tourists and quickly need to find new customers locally...
If you

haven't had a lot of success attracting domestic customers in the past and are skeptical about the relevance of your experiences to this market...
If you

believe that 'local's won't pay for your tour experiences or they'll just "do it themselves"...
If you

don't really know how to pivot, to segment your market and create an experience that speaks to a VERY specific market segment. Because remember, people won't want something they can get anywhere, anyhow… 
If you've

had a small percentage of domestic bookings previously but need to increase them to make up for the damage Covid has caused with international travel markets… 
If you

want to grow your business quickly. To find local market segments who's problems you can solve, desires you can satiate, or give local customers something totally unique that they desperately want or need. All while guaranteeing long term success…
If you're

unsure how to write and position your marketing copy so that it speaks to your customer's pains, challenges and desires…

If marketing

isn't your 'thing' and you have no idea how your marketing needs to change to reach a different audience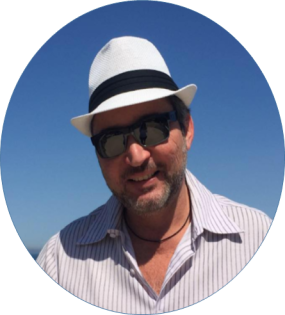 Orlando Berne - Hit The Road Tours
"What I love most in the program is the real life examples - I found this part very inspirational and also the variety of options of products and market segments demonstrated in the "Finding my new customer" presentation definitely pushed me to think outside the box and take actions to basically create a new sales channel for the company. We will leverage these initiatives even further in the future, because now they're filling a huge gap left by the lack of international travellers. when internationals are back, the company will have a new business market implemented. It's a win-win"
If you're a tour business owner that has traditionally served international markets, right now is your opportunity to pivot with rapid, long-term success…
Because this is prime time folks, to start selling to one, two or more local market segments…
And here's the best part:
When you reposition your experiences - through effective marketing, website, email and social media copy, plus extensive research and strategy - local customers will see that stand out in a fresh and exciting way to other local businesses... 
And then your business is set to literally explode once normal international travel resumes!
The Coronavirus has caused caused a trail of destruction across the planet - few tourism businesses are immune to its effects… 
However, there's a reason some businesses have thrived -
Because when you're forced to pivot, it presents CREATIVITY for some and FEAR for others.
And for you, it's not about just surviving and 'getting through it'... 
It's not about choosing to 'sit on the sidelines' until you're called in to play again.
It's about literally flipping your tour business around from a bleak outlook to massive local demand and substantial revenue.
In fact, with this 8 step training, covid could prove to be the best thing that's ever happened to you!


THE INTENTION OF THIS TRAINING IS TO GET YOU SELLING A NEW OR ADAPTED EXPERIENCE TO A NEW CUSTOMER SEGMENT WITHIN 1 MONTH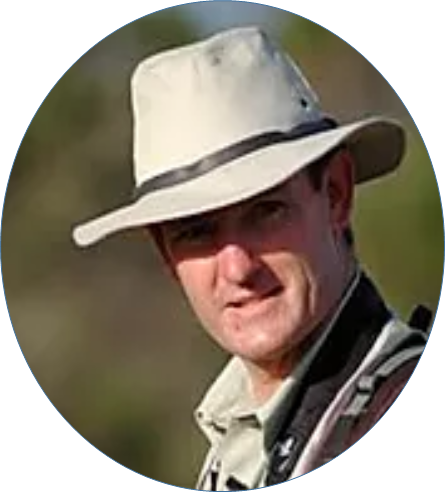 Sean Lues - Journeys Worldwide
"Hi Josh
Just a quick email to say I am really impressed with the new "Local Market Recovery" training you have put together. I've been looking for something that will help us to pivot from international to local and this has it all. From market research of who the target customers should be, to running the experiences. No fluff, all hands-on and is getting us up and running soonest."
INSIDE YOU'LL DISCOVER:
Step 1 - How to find and choose a relevant market segment(s)
How to get crystal clear on exactly who your target customer(s) are going to be and intimately understand their needs and desires.
Step 2 - How to prove your concept solves a burning pain and satiates a deep desire..
Deep dive customer research techniques
How to find people in your target local segment and get them to open up and tell you exactly what they want
Top tips, do's and don'ts to extract the kind of valuable insights that will almost certainly guarantee your experiences sell wildly
Common research 'mistakes' and how to avoid them
Step 3 - How to 'iron out the creases' and build an experience that you're certain is exactly what your new customer wants.
How to get the right people committed to 'test driving' your adapted or re-created experiences
A framework for an ultra successful familiarisation experience
Feedback 101. How to do this right 
Step 4 - Pricing 101 for a locally geared experience
A 'step by step' to pricing a locally geared experience for maximum profit
Dispelling local market pricing 'myths'
Top pricing tips and 6 mistakes to avoid
Step 5 - Changing your messaging and writing copy that 'speaks' to your new audience 
3 super simple writing techniques when targeting a new market
Why what's worked before almost certainly won't work now
How to get your chosen new market saying 'Yes! That's exactly what I want'
Step 6 - Marketing 101: Top tips, quick wins, do's and don'ts for rapid results
A step by step guide to Facebook ads that anybody can follow
Optimising Local Listings. Why it's so important and what 'total optimisation' looks like
How to select your Local SEO and Local Keywords (and where to put them for maximum results)
The best online platforms to sell your experiences.
How to kick start fruitful local collaborations
Step 7 - Real world examples of successful pivots to service the local market
Who's already out there 'crushing it' in the local market. Tour and activity operators just like you! Let's find out how they're doing it.
Step 8 - How to keep people safe and fill them with confidence that their health is in the right hands
We take a look at some super successful tour operators that are taking 'covid-safe' to an elite level (and receiving industry recognition for doing so) - and show you exactly how you can do the same.
Orlando Berne - Hit The Road Tours
"Hey Josh, what a great program mate, thank you!
The split in my business has always been 70% international and 30% local travellers, so needless to say this crisis has hit us hard - and the Local Market Recovery Training fits perfectly to my needs - reinventing and thinking differently in this time we are facing."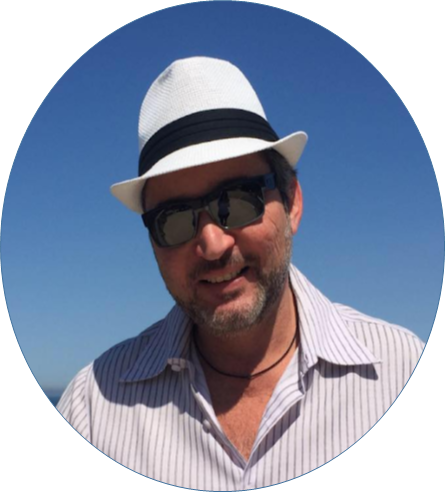 GET STARTED NOW!
THE STARTER
$457
Core 8 Step Training 
2 x 1 hour Live Q&A Sessions (with access to recording)
THE ACCELERATOR
$657
Core 8 Step Training 
2 x 1 hour Live Q&A Sessions (with access to recording)
PLUS
2 hours of direct 1-on-1 accelerator coaching
Priority email support with a dedicated rapid-response team (me!)
HAVE QUESTIONS ABOUT THE LOCAL MARKET RECOVERY TRAINING?
Simply e-mail [email protected] and we'll get back to you ASAP
** Note: all program registration fees are in USD **
Lem Brown - Brazos Bluffs Stables. 
"Josh, The Local Market Recovery Program that you put together is a wonderful resource that I'm still working on, but I am already seeing positive results from putting into practice the no nonsense, step by step processes you've laid out."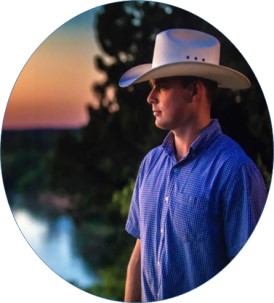 We wholeheartedly believe that this step-by-step program can (and will) transform your business and get you the cashflow you desperately need.
But, if you find that you have NOT earned the value of this program back in 14 days - simply ask for a refund and we'll give your money back.
No hard feelings, no hurdles to jump, no delays...
That's a full 14 days to test drive Local Market Recovery and decide if it's right for you.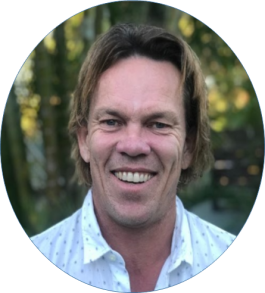 Hi, I'm Josh. 
In 2007 my wife and I started a day tour company in Melbourne, Australia.
You see, we had no experience in tourism, no business experience, no networks or support and no funds. My IT skills were appalling - I considered myself clueless.
I don't say this lightly. But it took serious grit, determination and tears - because even after two exhausting years of 60+hour weeks, seven days a week, we were taking home $20,000 a year profit from a $65k revenue. In fact, we came very close to throwing the towel in. Several times.
Anyhow, fast forward seven years ...we'd built that original home-grown business to $2 million plus in annual revenue and created a really great life in the process, before ultimately selling the company in June of 2017 for over seven figures.
Frequently Asked Questions
When does the program start and finish?
The program starts now and never ends! It is a completely self-paced online program - you decide when you start and when you finish.
How long do I have access to the program?
How does lifetime access sound? After enrolling, you have unlimited access to this program for as long as you like - across any and all devices you own.
What if I'm not happy with the program?
We would never want you to be unhappy! If you are unsatisfied with your purchase, contact us in the first 14 days and we will give you a full refund.
Will my membership ever expire?
Absolutely not. You will have lifetime access to the Local Market Recovery learning portal, plus receive any upgrades, additions and improvements to the course over time.
How does it work?
After a one-time purchase, you'll have instant access to all of our online training materials. You'll be able to learn at your own pace and focus on whichever lessons you choose.